Cheerful Diwali Basket
---
Bring cheer and joy to your loved ones near or far!
This hamper contains:-
-A biodegradable catch-all-tray
-Two hand-painted biodegradable coasters
- Two handcrafted candles
- A ceramic bowl
- Artisanal chocolates
It takes up to 7-12 days for delivery within India and 7-14 days for International Shipping. Made to measure or customised products may take 15 - 20 days to deliver.
1. To clean, wipe it down with a clean, dry cloth. If there is a lot of dirt or grime build up, clean with a mild soup like a baby soap or leather cleaner, with a soft damp cloth in light circular motion.

2. Never clean with detergents, cleaning sprays or other harsh cleaning agents.

3. Do not store in damp places; this will cause mildew and Mold to grow on leather. And never in plastic wrappers or bags. Use a desiccant like silica gel to keep moisture at bay, especially during humid monsoon months.

4. Never use a high heat source, such as a blow dryer to dry damp leather. If it is dried in this way, it will get dehydrated too fast and lose shape.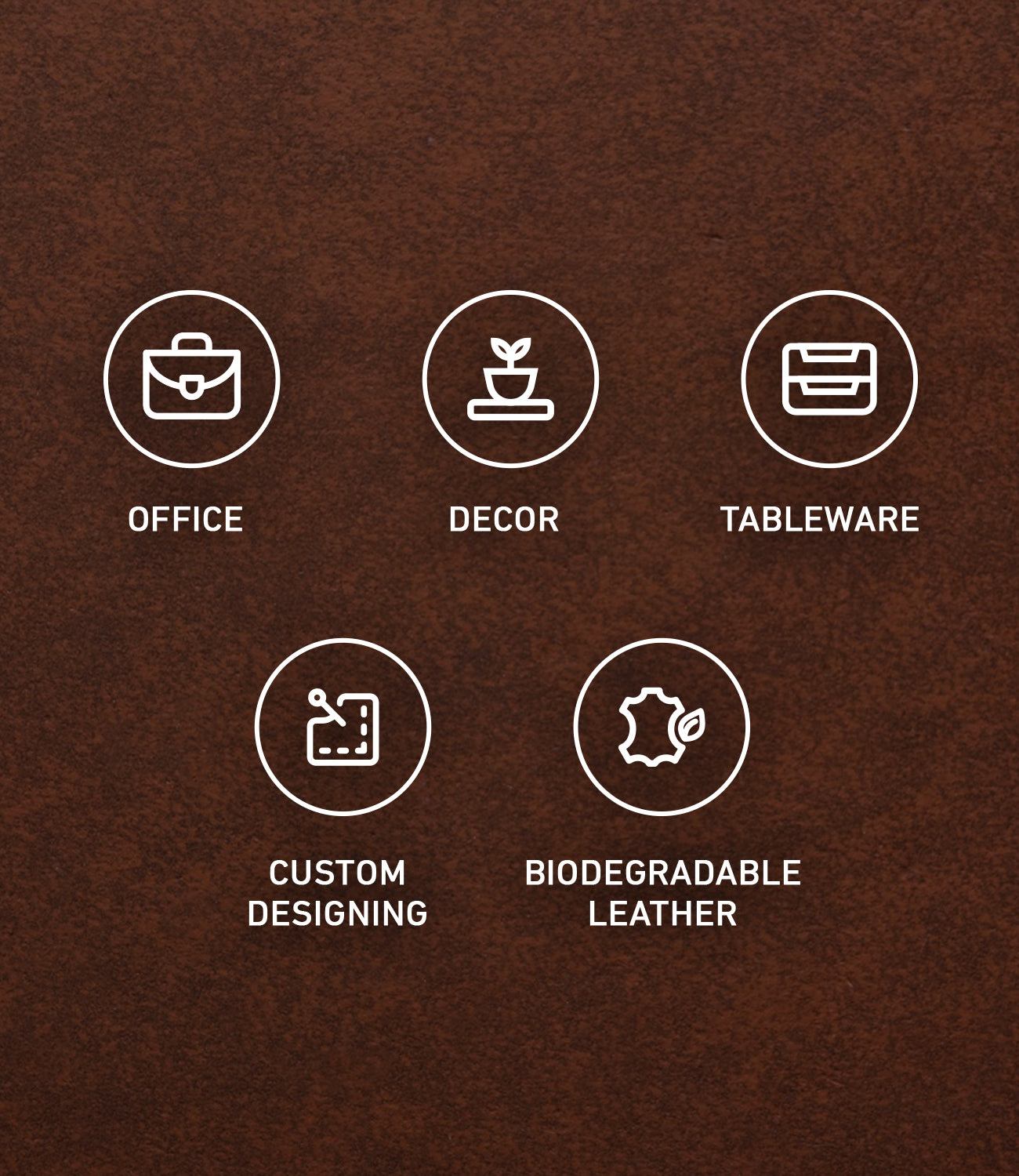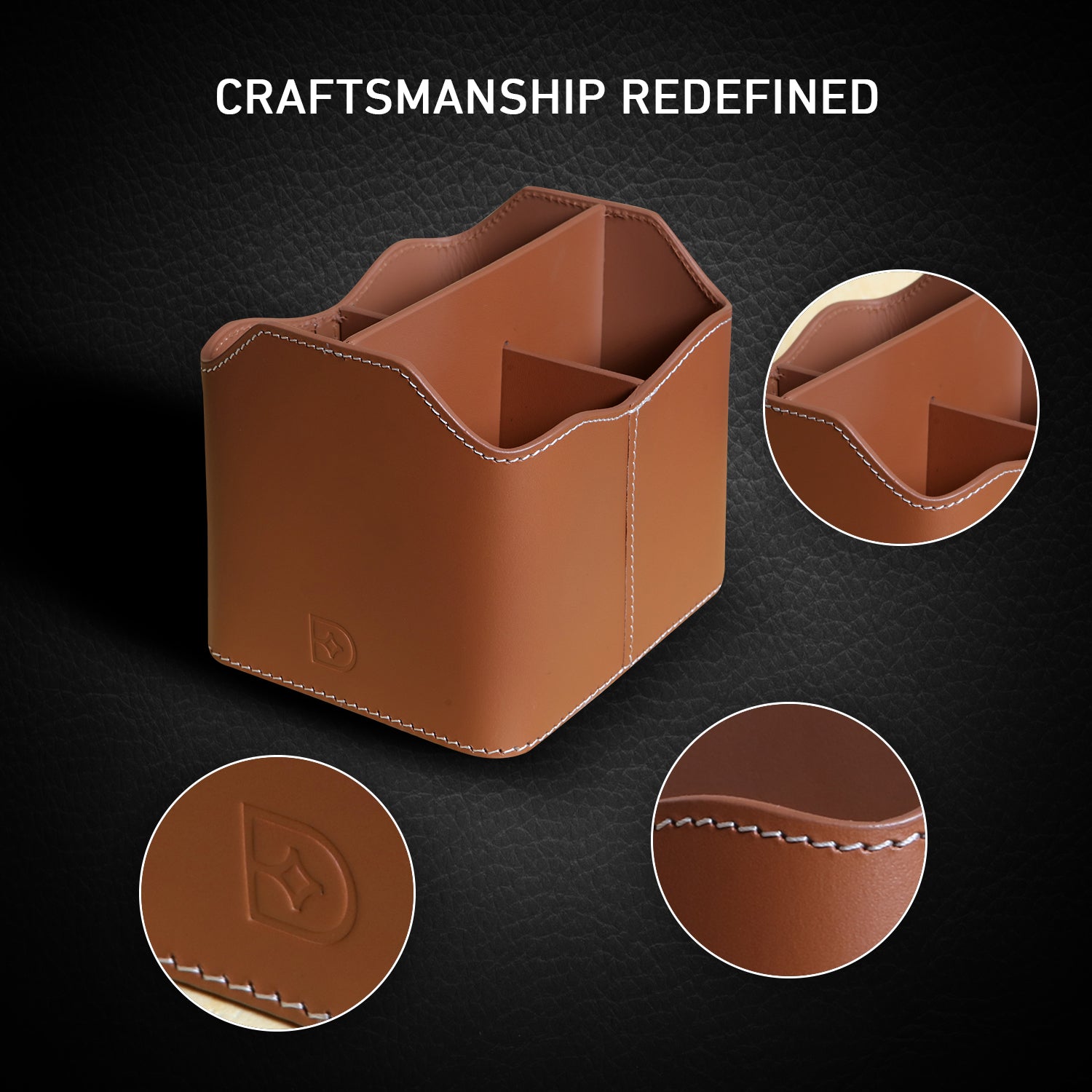 Embracing Originality
Each of our creations is a testament to our unwavering commitment to craftsmanship, resulting in exquisite pieces that radiate uniqueness.
Happy Customers
Founder & CEO Pyramidion "Redesign Spaces & Redefine Lives"
Swaroopa B
Deby's products have Grace and Style. Each item is a masterpiece of precise craftsmanship. For those who wish to décor their space in wood and leather, Deby is the right place to be. It's a unique item for gifting needs too.
Good Share Social Consultants, Mumbai
Sourav Mitra
I have ordered laptop bag from Deby Studio. The design is very trendy & it has many pockets which is thoughtfully done keeping in mind the present day job requirement. It's now a mobile office for me as I can carry important stuffs. Very happy and wishing Deby Studio all the very best!
Johncey George Consulting Pvt. Ltd, Bangalore
Johncey George
Debjani has excellent eye for detail and keeps the customer needs and taste in mind while recommending products. She always looks at the value customer is getting because of her products. I bought a laptop bag and a business card holder from her and both look classy. I highly recommend DebySudio leather lifestyle products. There are many products which add a lot of character to the home offices too.